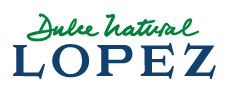 Wine made with carefully selected Torrontés Riojano, Moscatel and Viognier grapes.
VINEYARD LOCATION
– The vineyards are located in the oases of the Mendoza River, mainly in its eastern part.
CLIMATE | This privileged area has a particular micro-weather characterized by dry summers, warm and sunny days and cold nights. Grape development is favored by the thermal range, making them reach high concentration of aromas and excellent health.
SOIL | Sandy and deep.
TRELLIS SYSTEM | High espalier-trained vineyards.
HARVEST | It is carried out at the end of February and the beginning of March according to the variety, by hand selecting the best clusters, in order to use the most suitable grapes for this wine. The process of maturity of the grapes is carefully followed in order to reach the optimum point, which leads to achieve maximum varietal expression.
WINEMAKING | Moderate contact of the must with the skins at a temperature of 8 degrees Celsius, which allows the extraction of the aromas. The fermentation takes place in stainless steel tanks with strict temperature control (14 Celsius degrees). The fermentation process is interrupted by the action of cold, then by centrifugation the yeasts are separated obtaining a wine with a low alcohol content of 10.3%. The residual sugar of approximately 57 grams per liter is what characterizes this delicate Natural Sweet.
TASTING | Pale yellow, with golden highlights. It has a syrupy mouth, with great balance between sweetness and acidity, unctuous and a long finish. The nose reveals delicate aromas where white peach notes stand out.
Due to its characteristics it is an ideal wine to complement desserts, to accompany strong cheeses (blue cheese), sweet dishes and as an appetizer.
It is advisable to consume at a temperature of 6-9 degrees Celsius. During their preservation the wines should be kept in cool places and in dim light. Since it is a white wine, it is recommended to drink it young and very cold.
PRESENTATION
– 750 milliliters bottles.
– Cases: 6 x 750 milliliters bottles.
ANALYTICAL DATA
Alcohol 10.3%
Sugar 57 g/l.
Volatile acidity 0.36 g/l. in acetic acid
Total acidity 6.15 g/l. in tartaric acid
Total SO2 130 mg/l.
pH 3.4