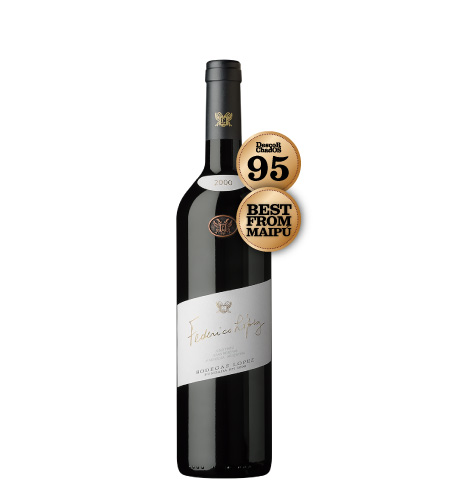 FEDERICO LÓPEZ GRAND RESERVE
Harvest 2005
Blend wine made with Cabernet Sauvignon and Merlot grapes from old vineyards planted in 1940. Tribute to the creator of our fine wines, Don Federico López, son of the founder of the Winery. With all the affection of his children, grandchildren and great-grandchildren.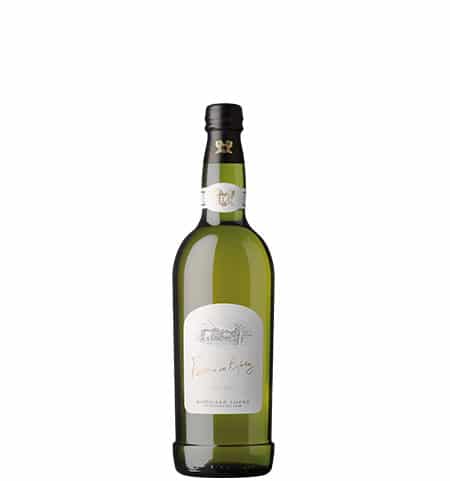 FEDERICO LÓPEZ JEREZ (SHERRY WINE)
Aged appetizer, soft and light, of exquisite aroma and flavor.
Is the result of a century-old tradition: made with original varieties from Jerez de la Frontera and aged in oak casks (soleras).
This great family of wines was born as "Chateau Montchenot" in 1966. A classic Grand Reserve line that, from the first harvests to the youngest, presents a remarkable complexity of flavors and aromas as the result of many years of aging in large oak barrels from Nancy, France.

Blend made with Cabernet Sauvignon, Merlot and Malbec grapes since that first vintage, thus offering the same experience for those who choose it.

"The same grapes. The same blend. The same large casks. The same style."

The outstanding Montchenot White completes this great family.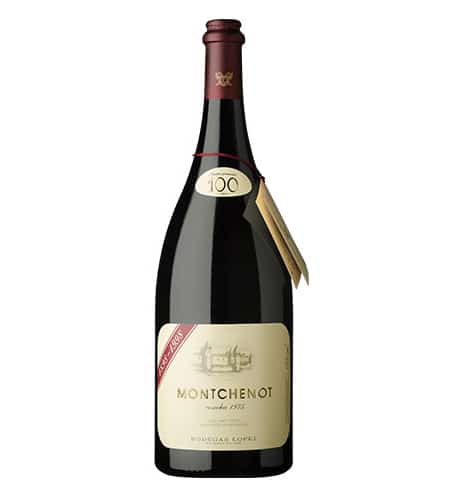 MONTCHENOT GRAND RESERVE 100 YEARS
Harvest 1975
As a celebration of our first Centenary we presented this great wine in tribute to the founder Don José López Rivas and his son Federico. Limited production of 1000 bottles.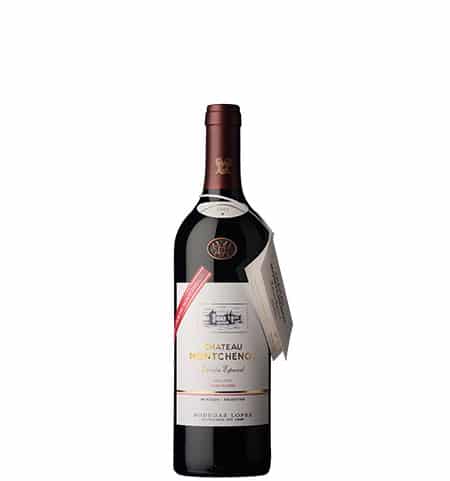 CHATEAU MONTCHENOT
Harvest 1983
Special Edition that commemorates the 60th anniversary of the first vintage of our great classic "Chateau Montchenot", today known as Montchenot, and the 130th anniversary of the arrival in Argentina of that immigrant winemaker from Málaga, Don José López Rivas, founder of the Winery.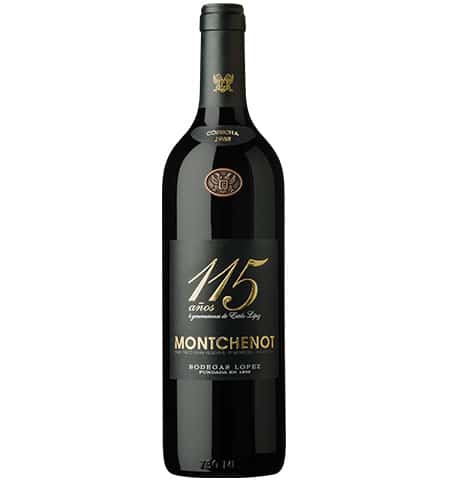 MONTCHENOT GRAND RESERVE 115 YEARS
Harvest 1988
In memory of the founders, we selected this special wine from our private reserve to commemorate the 115 years of the Winery.
Of a mahogany color, developed bouquet, light body and velvety palate with long persistence. Limited production.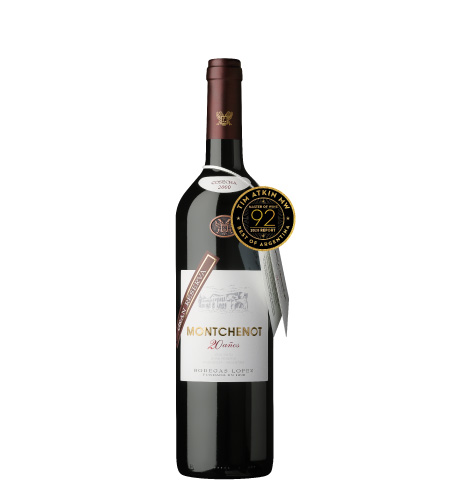 MONTCHENOT GRAND RESERVE 20 YEARS
Harvest 2000
Made of selected grapes, aged in large casks and later in its bottle for 10 more years. This wine has great character and good structure, soft tannins and a very persistent finish in the mouth. Recommended for the exacting, passionate of good taste.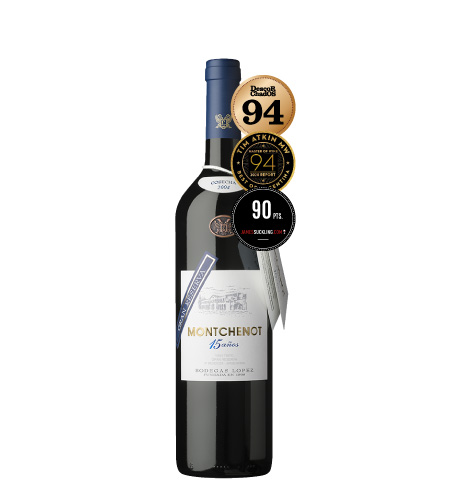 MONTCHENOT GRAND RESERVE 15 YEARS
Harvest 2005
Made of exceptional grapes, aged in large casks and later in its bottle for 5 more years. Blend wine in which the aromas and flavors come together in a deep and delicate expression that connects with the past discovering balance and complexity on each sip.
MONTCHENOT GRAND RESERVE 10 YEARS
Harvest 2010
Classic Montchenot, faithful to its beginnings in 1966.
After long years in barrels it develops in its bottle until its maximum complexity is reached. An exceptional wine, guarded for ten years, to drink and to discover its virtues delighting it at every step.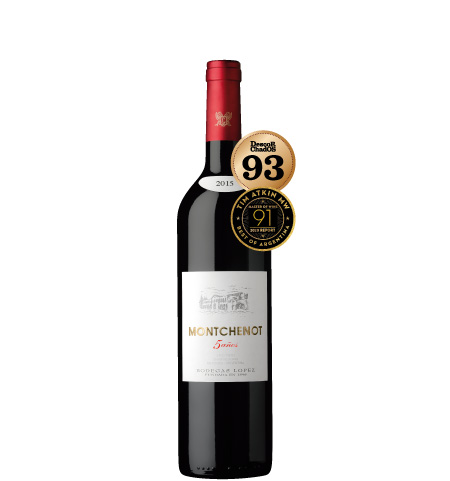 MONTCHENOT GRAND RESERVE 5 YEARS
Harvest 2015
Its shorter aging defines a different personality. Younger and more intense, of a particular bright ruby red with garnet sparks, soft aroma, harmonious and with a long finish. Balance between age and freshness with greater body and character.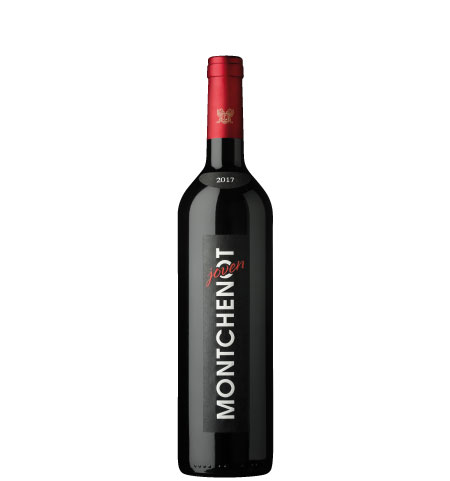 MONTCHENOT JOVEN
Harvest 2017
Same blend but younger, The Montchenot with the shortest aging. Fresh and developed at the same time. A balanced wine for young lovers of good wine.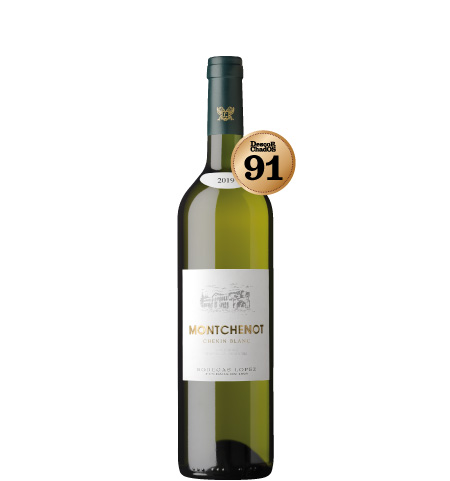 MONTCHENOT CHENIN BLANC
Harvest 2019
Blanc de blancs of Chenin grapes grown in Los Carolinos, Luján de Cuyo. Elegant and delicate, of fresh and fruity aromas. Ideal to pair fish and seafood.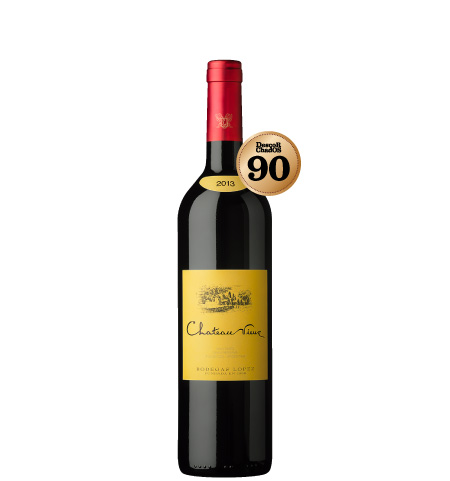 CHATEAU VIEUX GRAND RESERVE
Harvest 2013
Outstanding Grand Reserve Blend. A careful combination of Cabernet Sauvignon, Merlot and Pinot Noir grapes that has been preserved since the first harvests at the beginning of the 20th century. Aged in large French oak barrels. Round, harmonious and balanced.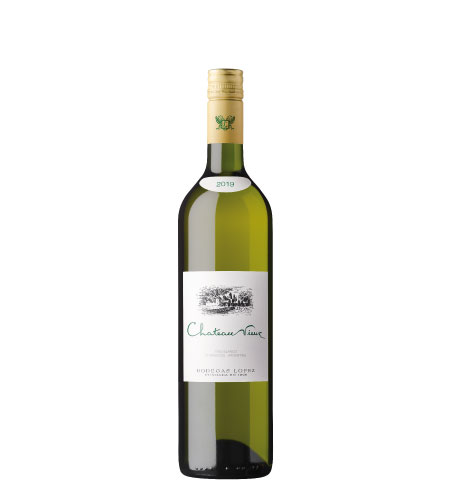 CHATEAU VIEUX WHITE
Harvest 2019
Made with the best Chardonnay grapes from Maipú and Luján de Cuyo. Delicate and balanced. Ideal for pairing fish and seafood. It is advisable to drink it young and cold.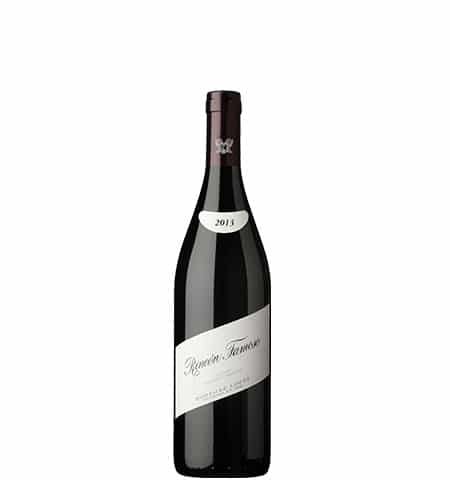 RINCÓN FAMOSO RED
Harvest 2016
Sangiovese, Merlot and Malbec grapes originate this classic argentine wine. Aged in French oak casks. Balanced, with mature tannins and a long finish.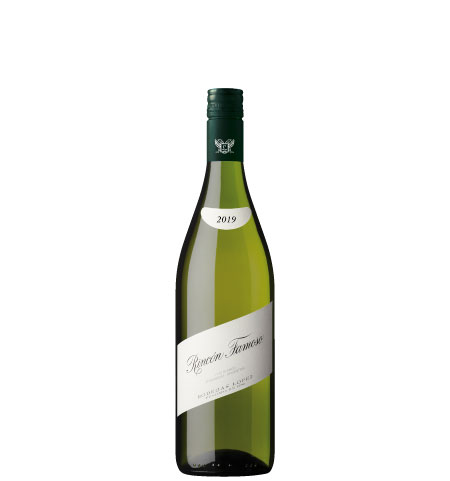 RINCÓN FAMOSO WHITE
Harvest 2019
Blend of Chardonnay and Chenin Blanc grapes, grown in La Marthita estate – Maipú – and Los Carolinos estate – Luján de Cuyo -, in the best zone by the Andes. Ideal for pairing seafood, white meat and pasta with soft sauces. Drink young and cold.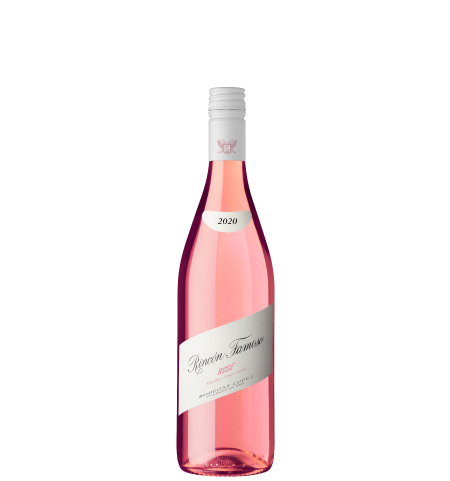 RINCÓN FAMOSO ROSÉ
Harvest 2020
Wine of a pale pink color due to its short maceration, of fresh and fruity aromas and pleasant acidity.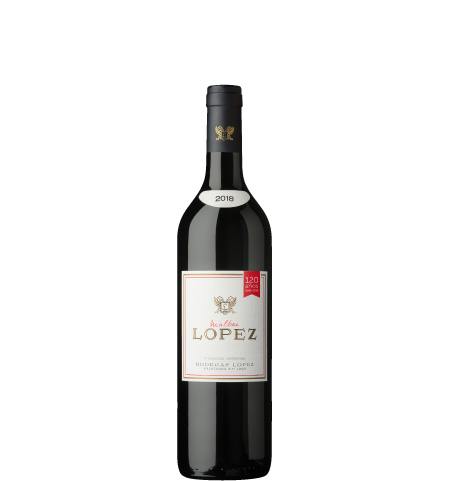 LÓPEZ MALBEC
Harvest 2018
Emblematic Argentinean wine which since its creation in 1969 keeps its quality intact becoming an indisputable classic. This harmonious and well balanced Malbec is aged in large French oak barrels.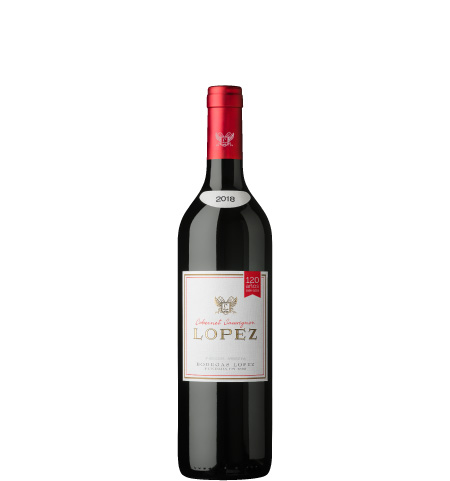 LÓPEZ CABERNET SAUVIGNON
Harvest 2018
Created in 2011 to join the classic brand. Aged in French oak barrels. Deep ruby color, with slight mahogany nuances and intense aromas. Excellent structure, soft, unctuous and long-lasting tannins. Ideal to accompany red meats and food with soft sauces.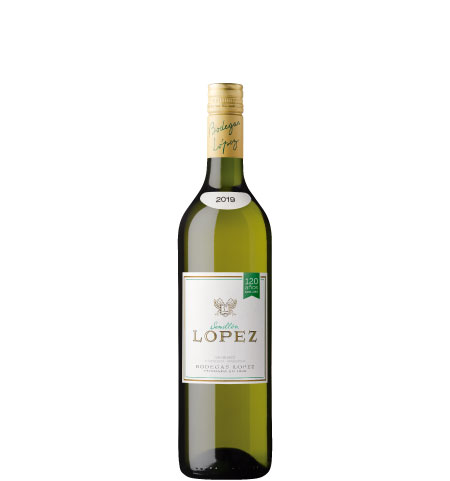 LÓPEZ SEMILLÓN
Harvest 2019
Delicate wine of Semillón grapes, soft, fresh, balanced and unctuous.
Ideal for drinking chilled.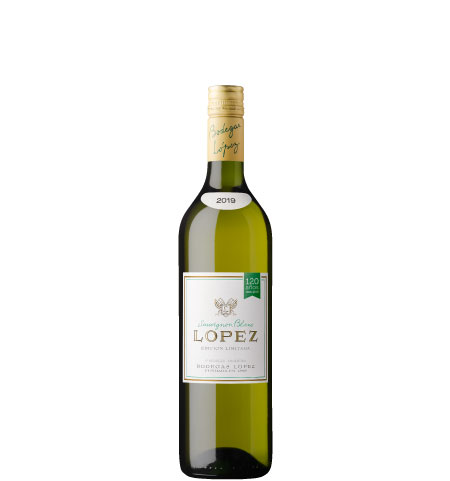 LÓPEZ SAUVIGNON BLANC
Harvest 2019
In 2009 this soft, fresh, fruity and balanced wine joined the traditional Argentinean brand.
It is advised to drink young and cold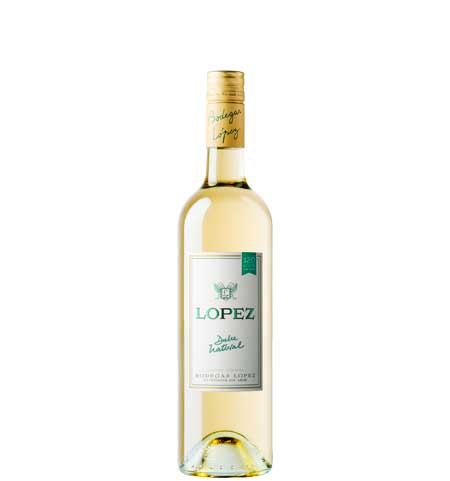 LÓPEZ DULCE NATURAL
Harvest 2018
Exquisite, fresh, balanced and delicate. Made with Torrontés Riojano, Moscatel and Viognier grapes. Less alcohol, more natural sweetness. Enjoy it cold and at all times. Ideal to share accompanied by sweet dishes and as an appetizer.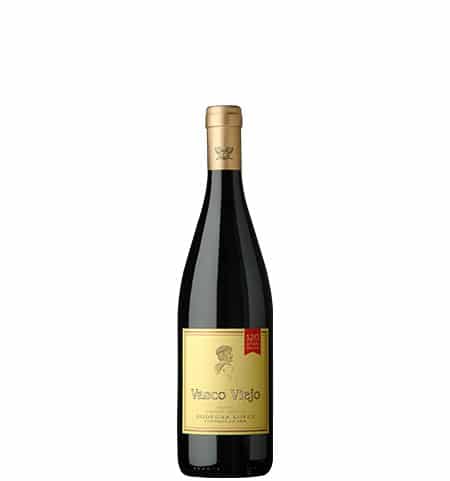 VASCO VIEJO RED
Inspired by our founding brand "El Vasquito", it is the star of the table of Argentines since the mid-twentieth century. A classic to enjoy every day. Young, fruity and light, made with grapes from Luján de Cuyo and Maipú.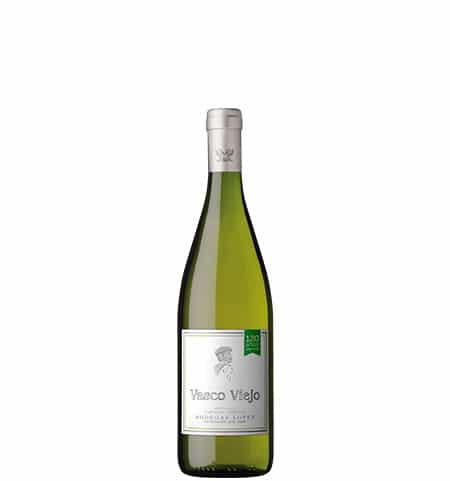 VASCO VIEJO WHITE
Young and fresh wine with pleasant fruity aromas, elaborated with grapes grown in Luján de Cuyo and Maipú. Ideal to accompany pasta with soft sauces, fish and seafood.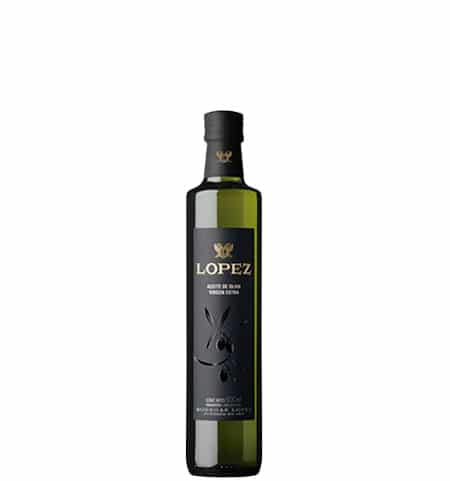 LÓPEZ VIRGEN EXTRA
Ideal to give a special touch to your meals. Elaborated by the classic method of first cold pressing. Of very low acidity.
Its excellent natural properties make it essential for good cooking and a healthy and balanced diet.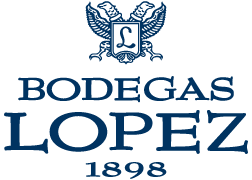 MENDOZA
Ozamis Norte 375 · General Gutiérrez
M5511APG · Maipú · Mendoza
Argentina.
+54 (0261) 497 2406 / 481 1091
+54 9 261 5948023
lopezmza@bodegaslopez.com.ar
Tourism / events: turismo@bodegaslopez.com.ar
BUENOS AIRES
Godoy Cruz 2000 · C1414CYP
Capital Federal · Buenos Aires
Argentina.
+54 (011) 4774 7041 / 7071
+54 9 11 58667239
lopezbue@bodegaslopez.com.ar
MAR DEL PLATA
9 de Julio 4745 · B7600HAW
Mar del Plata · Buenos Aires · Argentina.
+54 (0223) 472 1578
+54 9 223 5193256
lopezmdp@bodegaslopez.com.ar