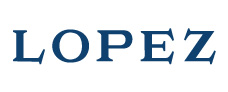 Natural food made by the method of first cold pressing, which maintains its original properties intact. Its low acidity gives it the highest quality appellation in olive oils: Extra Virgin.
LOCATION | ZSince 1932, different varieties of olive trees: Frantoio, Arbequina, Manzanilla, Farga, Nevadillo and Empeltre, have been implanted in our olive groves in El Paraíso and Santa Teresita estates in Maipú and Los Maitenes in Lunlunta, located in the Mendoza River's High Valley, next to the Andes.
CLIMATE AND SOIL | The characteristics of climate and soil (heavy, silty and calcareous), provide optimal conditions for olive growing.
MAKING PROCESS | The olives are carefully controlled during the ripening process. Its elaboration is carried out through the classic method: washing, cold kneading, pressing, centrifugation and filtering. Then it is kept in tanks. Its delicate and soft flavor results from combining the highest technology with the traditional system, maintaining the aroma, vitamins and oligoelements of fresh olives. Without additives, it is ideal for a healthy and balanced diet. This product, like all of vegetable origin, does not contain cholesterol. At less than 10 degrees Celsius, it presents clouding, which does not affect its noble qualities, it reverts when the temperature rises.
PRESENTATION
– 500 milliliters and 1 liter cans
– 500 milliliters bottles.
– Cases: 6 cans x 500 milliliters, 6 cans x 1 liter and 6 bottles x 500 milliliters.
ANALYTICAL DATA
Specific Weight: 0.91
Total acidity: 0.5% in oleic acid
Peroxide value: 4.1 meq / kg. of Oxygen
KREISS reaction: negative
Quality: Extra Virgin