SPECIAL HARVESTS
WINES WITH HISTORY
Unique harvests on the market, to give as a present or for sharing in unforgettable occasions. Choose that special vintage and ask for your favorite classics.
Thanks to the labor initiated late XIX century, we can offer you our great classics Montchenot, Chateau Vieux, Rincón Famoso and Selección López on historical editions. Each year we add new special harvests and brands such as Federico López and Casona López amongst others.
The wise combination of tradition and constant technological update, this double condition of classic and modern at the same time, allows us to provide the same quality as always, "The López Style".

CLASSICS AGED IN LARGE FRENCH OAK CASKS

Note: It is essential to be able to taste these wines in their fullness to decant them at least two hours prior. The longer the aging, the longer the decanting time.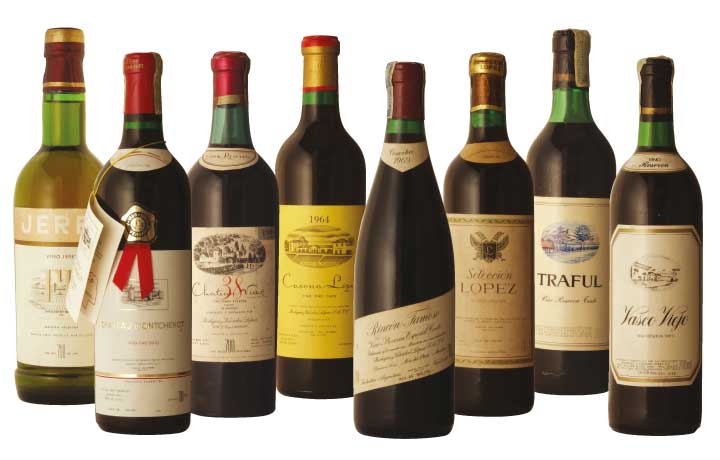 Offered from 1956, its first vintage, to the current one, with the dressing still faithful to the aesthetics of its beginnings.
In each vintage you will delight yourself with its intense ruby color, its subtle mahogany tones and complex aromas, revealing an excellent structure with soft and mature tannins, presenting great breadth in the mouth.
With its traditional yellow label, this collection starts by harvest 1938.
When we taste them, we will enjoy the classic bright intense ruby color with delicate mahogany nuances, its harmony, complexity and the softness of its tannins. It presents a long finish in the mouth.
It is a classic among the classics, with its characteristic inclined label that remains to this day.
Exclusive harvests from 1966 onwards will let you enjoy its reddish brown color and a delicate and persistent aroma. In the mouth it will always be balanced with very soft ripe tannins and a long finish.
In 1969, Bodegas López released this emblematic Argentine wine under the name of "Selección López". Get harvests since 1967 preserving its intact quality.
Wine of garnet red color and intense aromas. The palate reveals great balance and harmony due to its soft tannins.
We treasure bottles of this Grand Reserve's first harvest, vintage 1996, launched in 2006 as homage to the creator of our fine wines, Don José Federico López, son of the Winery's founder.
Varietal wines since harvest 1997. Back in 2000, the Winery inaugurates a new segment on its wines; the varietals "Casona López". Ask about our red varieties: Malbec, Cabernet Sauvignon, Merlot and Syrah.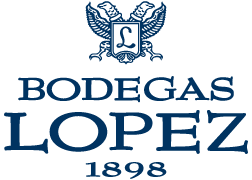 MENDOZA
Ozamis Norte 375 · General Gutiérrez
M5511APG · Maipú · Mendoza
Argentina.
+54 (0261) 497 2406 / 481 1091
+54 9 261 5948023
lopezmza@bodegaslopez.com.ar
Tourism / events: turismo@bodegaslopez.com.ar
BUENOS AIRES
Godoy Cruz 2000 · C1414CYP
Capital Federal · Buenos Aires
Argentina.
+54 (011) 4774 7041 / 7071
+54 9 11 58667239
lopezbue@bodegaslopez.com.ar
MAR DEL PLATA
9 de Julio 4745 · B7600HAW
Mar del Plata · Buenos Aires · Argentina.
+54 (0223) 472 1578
+54 9 223 5193256
lopezmdp@bodegaslopez.com.ar