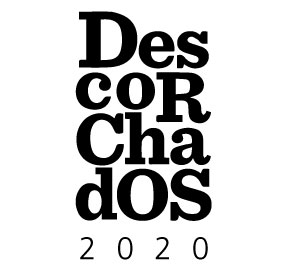 Once again, our classics, varietals and sparkling wines were recognized with high scores in the guide that compiles year after year the best wines among more than 200 wineries in Argentina. Bodegas López strengthens its positioning with a century-old style that differentiates it from others, aging its wines in large French oak barrels since 1898:
"The López Style".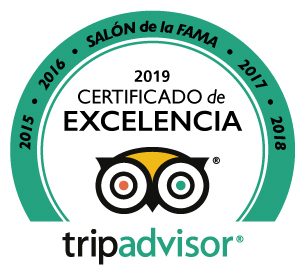 WE ENTER THE TRIPADVISOR "SALÓN DE LA FAMA"!
Every year, the Winery and its Restaurant receive this recognition, as a result of the outstanding reviews that visitors register on the world's largest travel site.
Bodegas López is proud to receive this distinction, which witnesses the effort to offer a memorable experience.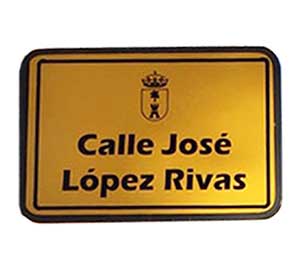 TRIBUTE TO JOSÉ LÓPEZ RIVAS
On January 14th, 2016, the municipality of Algarrobo, Málaga, Spain, paid tribute to José Gregorio López Rivas, who founded Bodegas López in Mendoza, Argentina in 1898. Representing his successors was his grandson Don Carlos Alberto López, then president of the Winery, who received the distinctions for the recognition.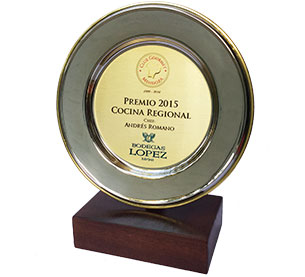 PRIZE 2015 REGIONAL CUISINE
The Gourmet Club Mendoza awarded our "Rincón de López Restaurant" highlighting its regional dishes. Since we opened the doors of the restaurant in 2010, we seek to reflect simplicity and quality in the dishes, presenting different varieties according to the season of the year.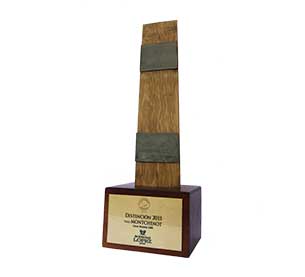 DISTINCTION 2015 MONTCHENOT 15 YEARS
The Gourmet Club Mendoza also awarded our Montchenot Gran Reserva harvest 2000, a Montchenot of change of century.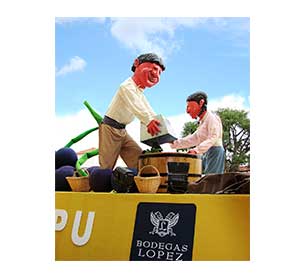 AWARDS TO OUR VENDIMIAL CARRIAGES
For 16 consecutive years Bodegas López actively participated in the National Harvest Festival building the Chariot of the district of Maipú, the land that shelters it. For the fourth time, in 2015 -the Bodega's last participation- the Best Vendimial Car award was obtained. The years 2001, 2008 and 2011 were the precedents, in addition to a 2nd place in 2007.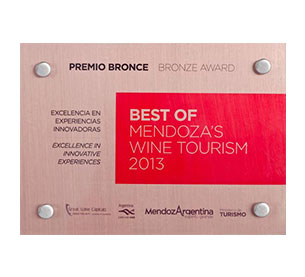 THE BEST OF MENDOZA'S WINE TOURISM 2013
Bodegas López was awarded the Double Bronze Medal in the 9th edition of the Contest "Best of Enotourism in Mendoza" of the Global Network of Wine Capitals, which seeks excellence in wine tourism.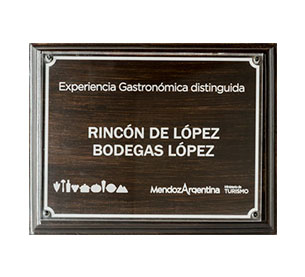 DISTINGUISHED GASTRONOMIC EXPERIENCE 2013
The Ministry of Tourism of the province of Mendoza awarded "Rincón de López Restaurant" as distinguished gastronomic experience in its campaign on the gastronomic routes of Mendoza, which brings together the best of the region and the world.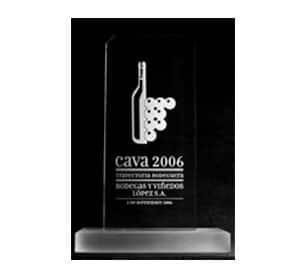 CAVA AWARD 2006 "WINEMAKING TRAJECTORY"
The Argentine Chamber of Winestores awards the trajectory of companies that through the years prove to be an example of continuity and permanence. The Board of Directors decided to distinguish Bodegas López for its history and trajectory during the last century, its indisputable quality in the production and marketing of wines and the excellent production performance in the country.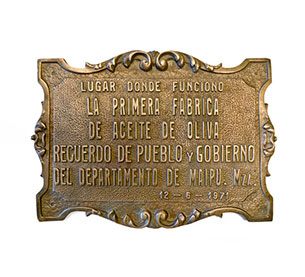 The production of our extra virgin olive oil has received several distinctions, as the result of a constant commitment to offer the best.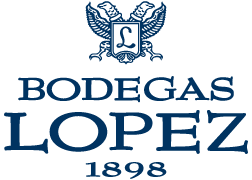 MENDOZA
Ozamis Norte 375 · General Gutiérrez
M5511APG · Maipú · Mendoza
Argentina.
+54 (0261) 497 2406 / 481 1091
+54 9 261 5639323
lopezmza@bodegaslopez.com.ar
Turismo / eventos: turismo@bodegaslopez.com.ar
BUENOS AIRES
Godoy Cruz 2000 · C1414CYP
Capital Federal · Buenos Aires
Argentina.
+54 (011) 4774 7041 / 7071
+54 9 11 68273813
lopezbue@bodegaslopez.com.ar
MAR DEL PLATA
9 de Julio 4745 · B7600HAW
Mar del Plata · Buenos Aires · Argentina.
+54 (0223) 472 1578
+54 9 223 5193256
lopezmdp@bodegaslopez.com.ar