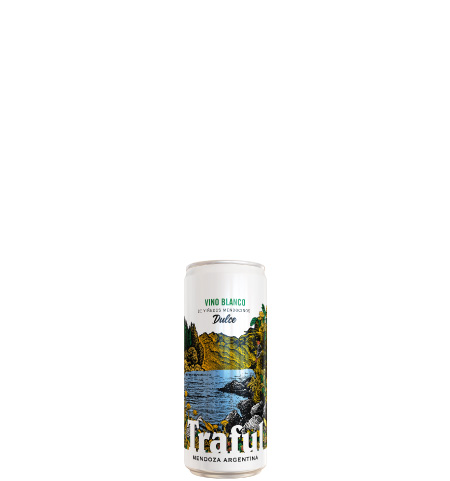 TRAFUL SWEET
Inspired by the freedom of the Patagonian landscapes, this young and fresh wine was born, with low alcohol and fruity aromas.
Canned, simple and practical. Thought for you. Let it surprise you.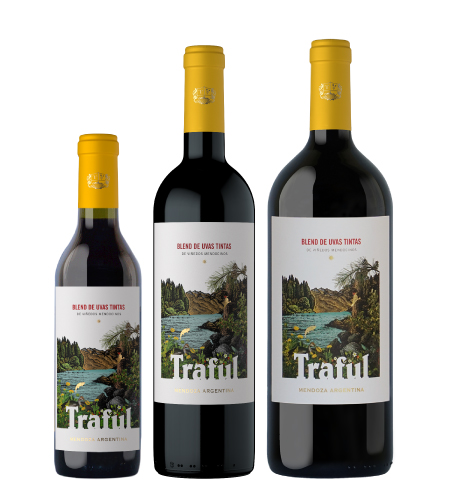 TRAFUL RED GRAPES BLEND
Traful is a word of Mapuche origin, it means union.
This has inspired us to make this red grapes blend, young and balanced that connects us to nature.
This blend is made of Malbec, Tempranillo, Merlot, and Sangiovesse grapes.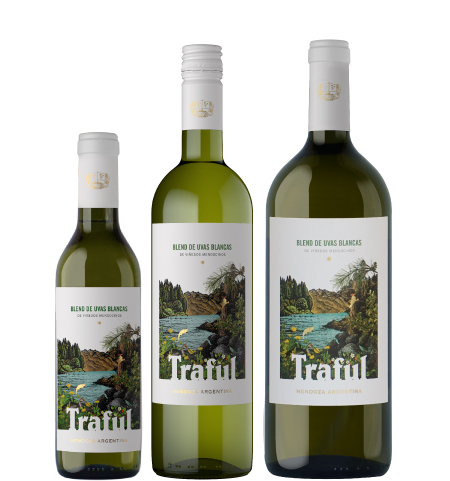 TRAFUL WHITE GRAPES BLEND
Inspired by the Patagonian beauty, this white grapes blend was born; young and fresh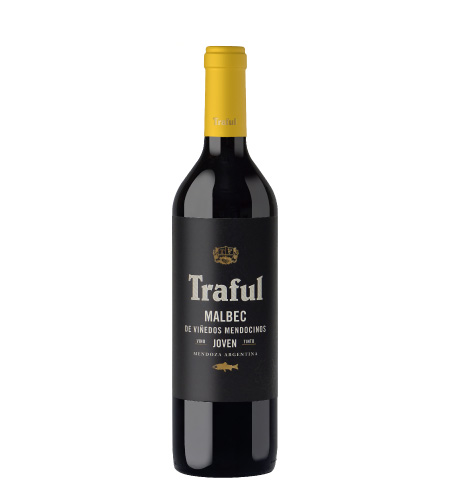 TRAFUL MALBEC
Wine of deep red color, with intense aroma of red fruits, appreciable structure and balance in the mouth. It is an ideal wine to accompany red meat and meals with soft sauces.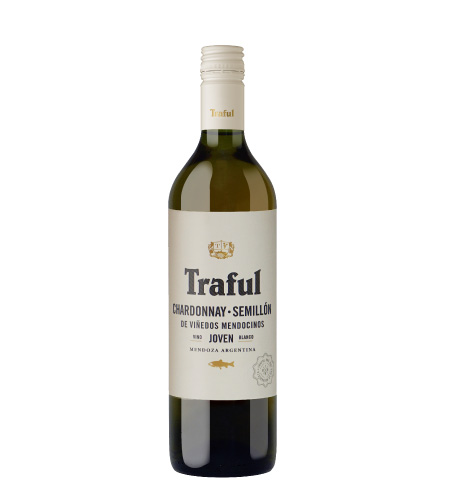 TRAFUL CHARDONNAY-SEMILLÓN
Greenish-yellow wine, with aromas of white fruits and a subtle hint of honey. Fresh, balanced and unctuous. it is an ideal wine to accompany white meats (poultry and fish) and pasta with mild sauces.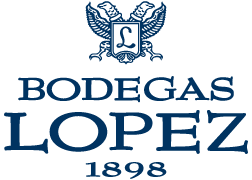 MENDOZA
Ozamis Norte 375 · General Gutiérrez
M5511APG · Maipú · Mendoza
Argentina.
+54 (0261) 497 2406 / 481 1091
+54 9 261 5948023
lopezmza@bodegaslopez.com.ar
Tourism / events: turismo@bodegaslopez.com.ar
BUENOS AIRES
Godoy Cruz 2000 · C1414CYP
Capital Federal · Buenos Aires
Argentina.
+54 (011) 4774 7041 / 7071
+54 9 11 58667239
lopezbue@bodegaslopez.com.ar
MAR DEL PLATA
9 de Julio 4745 · B7600HAW
Mar del Plata · Buenos Aires · Argentina.
+54 (0223) 472 1578
+54 9 223 5193256
lopezmdp@bodegaslopez.com.ar