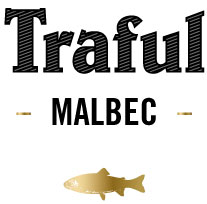 Young, fruity, and seductive Malbec. Vibrant, velvety, rich and easy to drink. For those with a curious and restless spirit, dreamers and idealists, who seek to disconnect to connect with nature.
VINIFICATION
Classic fermentation method with moderate maceration, in stainless steel tanks at 25 °C. The wine is then subjected to processes of racking, clarification, filtration and final cold stabilization.
AGEING
The wine is aged for 3 months in French oak barrels from Nancy from 2,500 to 5,000 liters where it acquires volume in the mouth and a subtle oak aroma that gives it a certain complexity. Then its progress continues in stainless steel tanks, until it is bottled. This wine continues its evolution in bottle for 3 more months, thus acquiring a particular bouquet.
TASTING NOTES
Deep purple color.
Predominantly fruity in aroma, we can find cherry, plum, raisins, raspberry, anise, violets and subtle sweet spices. Appreciable structure and balance on the palate. A wine with great personality.
Ideal with lamb, good times and great friends.
Serving temperature: 16-17 ° C.
TECHNICAL DATA
Alcohol 13,7%