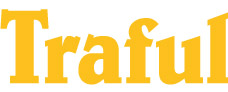 Traful is a word of Mapuche origin that means union, which inspired us to make this blend of Malbec, Tempranillo, Merlot and Sangiovese
grapes. Young and balanced, it connects us with nature.
VINIFICATION
Classic fermentation method with moderate maceration, in stainless steel tanks at 25 °C. The wine is then subjected to processes of racking, clarification, filtration and final cold stabilization.
AGEING
The wine is aged for 3 months in French Nancy oak barrels of 2,500 to 5,000 liters (each varietal separately) where it acquires volume on the palate and subtle oak aromas. The blend is then made and its progress continues in stainless steel tanks, until it is bottled.
TASTING NOTES
Intense ruby red color with purple hues.
Predominantly fruity in aromas, we can recognize red fruit jams (cherry, plum, cherry), rose, lily, violets, ground leaf, anise, liquorice, pepper and a subtle touch of oak that makes your mouth feel soft and balanced.
Ideal for accompanying red meats or meals with soft sauces and a good conversation.
Serving temperature: 15-16 °C.
TECHNICAL DATA
Alcohol 13,1%