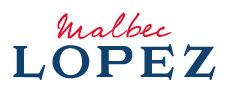 Wine of the Malbec variety, elaborated with carefully selected grapes from our estates Los Carolinos and Los Maitenes.
VINEYARDS
From our Los Carolinos (1927) and Los Maitenes (1915) estates, located in Agrelo
(Mendoza River's High Valley), Luján de Cuyo district, and Lunlunta (Mendoza River's
High Valley), Maipú district, province of Mendoza. Alluvial, silty-loam and shallow soil.
Traditional low trellis vineyards. High cultivation density; low yield vines that, associated
with the varietal purity, allow for high quality grapes. Hand harvested grapes.
CLIMATE
This privileged area has a particular microclimate of dry summers, warm and sunny days
and cold nights. Grape development is favored by the wide thermal range, making them
reach high concentration of aromas and excellent health.
WINEMAKING
A moderate maceration classic method is made in stainless-steel tanks with strict
temperature control, not higher than 25 °C. Once the fermentation is completed, the wine
is racked, clarified, filtered and stabilized by cold temperatures. The wine is then aged
during 6 months in large French-oak casks of 2,500-5,000 liters of capacity, where a
development process occurs throughout the years achieving an interesting complexity of
flavor and aroma.
TASTING  NOTES
A wine of medium intensity, red violet color and garnet reflections. Aromas of fresh red
fruit (plum and blackberry), and slightly spicy (cinnamon). Elegant, harmonious and well
balanced. This Malbec goes very well with red meats, grilled meats, stews, pasta with
tomato sauce and hard cheeses. Serving temperature: 14-16 °C.
T E C H N I CA L  DATA
Alcohol 13.4%
Sugar 1.8 g/l.
Total Acidity 5.10 g/l.
pH 3.4
AWA R D S
2019: Tim Atkin 91 pts.