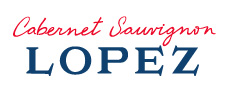 CABERNET SAUVIGNON | HARVEST 2020
Elaborated with selected Cabernet Sauvignon grapes from our estate La Marthita (1940).

V I N E Y A R D S
From our La Marthita estate (1957), located in Cruz de Piedra (Mendoza River's High
Valley), Maipú district, province of Mendoza. Alluvial, silty-loam and shallow soil.
Traditional low trellis vineyards. High cultivation density; low yield vines that, associated
with the varietal purity, allow for high quality grapes. Hand harvested grapes.
C L I M A T E
This privileged area has a particular microclimate of dry summers, warm and sunny days
and cold nights. Grape development is favored by the wide thermal range, making them
reach high concentration of aromas and excellent health.
W I N E  M A K I N G
A moderate maceration classic method is made in stainless-steel tanks with strict
temperature control, not higher than 25 °C. Once the fermentation is completed, the wine
is racked, clarified, filtered and stabilized by cold temperatures. e wine is then aged
during 6 months in large French-oak casks of 2,500-5,000 liters of capacity, where a
development process occurs throughout the years achieving an interesting complexity of
flavor and aroma.
T A S T I N G  N O T E S
Ruby red wine with mahogany tones. Intense aromas of red currants and raspberry, black
pepper and liquorice. e palate reveals an excellent structure with soft and unctuous
tannins presenting a long finish. Due to its characteristics, it is an ideal wine for accompanying
grilled red meats, stews, empanadas or cheeses like Camembert, Cheddar and
Emmental. Serving temperature: 14-16 °C.
T E C H N I C A L  D A T A
Alcohol 13.2%
Sugar 1.75 g/l.
Total Acidity 5.20 g/l.
pH 3.4
AWA R D S
2018: Vinous 88 pts.