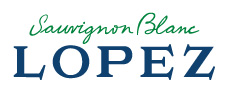 SAUVIGNON BLANC | HARVEST 2021
Varietal wine made from carefully selected grapes from our estate Los Carolinos.
VINEYARDS
From our Los Carolinos estate (1927), located in Agrelo (Mendoza River's High Valley),
Luján de Cuyo district, province of Mendoza. Alluvial, silty-loam and shallow soil.
Traditional low trellis vineyards. High cultivation density; low yield vines that, associated
with the varietal purity, allow for high quality grapes. Hand harvested grapes.
CLIMATE
This privileged area has a particular microclimate of dry summers, warm and sunny days
and cold nights. Grape development is favored by the wide thermal range, making them
reach high concentration of aromas and excellent health.
WINEMAKING
After obtaining the musts by pneumatic press, the pellicular maceration takes place at low
temperature (8 °C for 24 hours) in stainless steel tanks, in order to achieve a higher
concentration of aromas and flavors characteristic of the variety. Later, the musts, drained
by gravity without external pressure, full in aromas, released from the skins, ferment in
stainless steel tanks at low temperature (15 °C). Once the fermentation is finished, the
wine is clarified, stabilized at temperatures of 2 °C below zero and filtered. e conservation
is carried out in stainless steel tanks.
TA S T I N G  N O T E S
Soft, fresh, fruity and balanced, greenish yellow with golden sparkles. Ideal for accompanying white meats (poultry and fish), seafood, and pasta with soft sauces, vegetables and
soft cheeses.
Serving temperature: 6-8 °C.
T E C H N I CA L  DATA
Alcohol 12.5%
Sugar 1.50 g/l.
Total Acidity 4.65 g/l.
pH 3.3