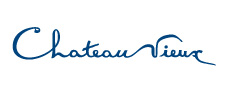 CHARDONNAY | HARVEST 2021
Made from carefully selected Chardonnay grapes, from our estates Canelli, La Marthita and Los Carolinos.
VINEYARDS
Cruz de Piedra, Mendoza. Cultivated in 1993, at 870 meters above sea
level. 4,600 plants per hectare and yields of 10,000 k / ha. Drip irrigation.
Agrelo, Mendoza. Cultivated in 1957, at 950 meters above sea level.
4600 plants per hectare and yields of 7,000 kg / ha. Drip irrigation.
Alluvial, silty-loam and shallow soil. Traditional low trellis vineyards. High cultivation density; low yield vines that, associated with the varietal purity, allow for high quality grapes. Hand harvested grapes.
CLIMATE
This privileged area has a particular microclimate of dry summers, with
warm, sunny days and cool nights. The marked thermal amplitude
favors the development of the grapes, providing a great concentration
of aromas and optimal health
WINEMAKING
A contact of no more than 10 hours is established with the skins, in
stainless steel tanks, where the skin maceration takes place at a low
temperature of 8 °C, in order to achieve a higher concentration of
aromas and flavors typical of the variety. Subsequently, the grapes are
pressed, the musts drain by gravity and ferment in stainless steel tanks
at a low temperature (15 °C). After the fermentation, the wine it is left in contact with the fine lees, acquiring unctuousness on the palate. It is
finally clarified and stabilized at temperatures of -2 °C and then filtered.
Conservation takes place in stainless steel tanks
TASTING NOTES
Intense greenish yellow color.
Its fermentation at low temperatures highlights aromas of white
fruits such as pear and melon.
In the mouth it is harmonious, delicate, crunchy and easy to drink.
Ideal for accompanying grilled chicken, fish or shellfish, such as
crab, shrimp and mussels.
Serve at 6-8 ° C.
TECHNICAL DATA
Alcohol 12,0%