Get to know our history and trajectory, different harvest systems, winemaking, aging process and our modern bottling plant as well. You will also visit the augers and milling machines, fermentation tanks, pneumatic presses, aging areas and stowage of our bottles.

In the premises we have a museum for you to see our historical, cultural and regional patrimony that the López Family has been building for over 120 years and is proud to share.

Finish the tour tasting two wines, white and red.

Length: 1 hour approximately.
Groups over 10 people only with prior reservation.
SPANISH
Low season:
Monday to Fridays: 9 am to 5 pm.
Saturdays, Sundays and holidays: 10:30 am to 12:30 pm.
Peak season (January to March and July):
Monday to Fridays: 9 am to 5 pm. / Saturdays: 10:30 am to 16:30 pm / Sundays and holidays: Consult.

ENGLISH:
Monday to Fridays: 11:30 am and 3:30 pm. / Saturdays: 11:30 am. / Ask about other tours.

PORTUGUESE:
Monday to Fridays: 10 am and 4 pm. With prior reservation.
VISIT THE SPARKLING WINE PLANT
In this plant you will know how we elaborate our prestigious brands Federico López by Champenoise method and Montchenot, López and Mont Reims through Charmat method. You will also know our vineyard model.

Length: 30 minutes.
Guided by our capacitated guides you will know all the elaboration process of both, wines and sparkling wines. The tasting of Montchenot Extra Brut and Red Chateau Vieux includes pairing.
MONTCHENOT VERTICAL TASTING
Guided tasting of Montchenot Grand Reserve 10, 15 and 20 Years. Paired with cheese, dry fruits, chocolate and empanadas.

Montchenot Grand Reserve has obtained many distinctions and prizes by specialists and critics like Fabricio Portelli, Miguel Brascó, Patricio Tapia, Tim Atkin, James Suckling, Descorchados and the Gourmet Club Mendoza, among others.
CHAMPAGNES AND WINES BY THE GLASS
Choose from any of our products. Optional paid pairing: Cheese, prosciutto, salami, dry fruits and more.

*Purchasing 3 glasses or 1 bottle we offer free-charge pairing.
Enjoy this unforgettable experience in the Old House's Gallery. You can choose 3 wines between: Xero, Casona López, Chateau Vieux and Montchenot Joven. Pairing is included.
Choose 3 wines to taste (up to Montchenot 10 years). Our guide will explain their tasting notes (colors, aromas and flavors) and recommended pairings. This experience includes a game in which you will have to guess what wine has been served in each glass according to the guide's explanation. At the end, if you guess at least two wines, you get to take your glass home. Pairing is included.
TOURS AT SUNSET – AFTER WORK
Enjoy a different after work! Guided tour + Tasting + Pairing + Season fruits Cocktail.
Visit our Sparkling Wine Plant, where you will get to learn about the ampelography (identification and classification of vines) and the production of sparkling wines. For you to remember this experience, we offer harvester gear (hat, apron, scissors and a bin) with which you will be able to take fun pictures surrounded by our vines. It includes a tasting of a red wine and a high-end sparkling wine. Service offered during Harvest season (February to beginnings of April).

Underage can participate for free, without access to alcoholic drinks.
Discover the secrets of our wines. Different activities according to each season. You will enjoy different activities depending on the time of the year. It includes a tour through the Winery and the Sparkling Wine Plant, breakfast and lunch at our Restaurant "Rincón de López". After the service, you get as a gift 1 bottle of personalized Red Chateau Vieux.­­
PROPOSALS

FEBRUARY / MARCH / APRIL:
Harvest with your own hands and be a part of the wine making process.

JULY / AUGUST:
Learn and practice the art of trimming and the magic of working on a vineyard.

SEPTEMBER / OCTOBER / NOVEMBER:
Observe how the sprouts appear, how to cross the shoots, tipping, topping and thinning of the leaves.

Maximum capacity: 20 people.
Length: all day (7 hours).
Hours: Monday to Friday from 9 am.
SOMMELIER EXPRESS WITH BLEND EXPERIENCE
With the knowledge acquired in this course, create your own blend and take the bottle of your wine. It includes private tour, tasting of Casona López varietals, and pairing.
Get study material and certificate.

Maximum capacity: 10 people.
Length: 3 hours.
Hours: Monday to Friday from 10 am to 1 pm.
SALOONS FOR PARTIES AND WORK GATHERINGS
To enjoy the open spaces we offer put gardens. There, you will have at disposition green spaces by the broad galleries, making a success of your gathering.

Capacity: 200 people seated.
It resembles the ancient dome-ceiling French caves, surrounded by our reserve wines in stowage, creating a special ambient according to your necessities.

Capacity: 45 people seated.
It is one of our oldest rooms, from 1940. The warmth of the place creates a unique intimacy feeling.

Capacity: 15 people seated.
This room is placed in a wing built in 1930. Surrounded by the largest barrels, it turns your event into a unique experience.

Capacity: 80 people seated.
SPARKLING WINE PLANT SALOONS AND GARDENS
You can choose between the interior of a wing built in the beginnings of the 20th century, enjoying a broad room with large French oak barrels, or the outer part surrounded by typical scenery of vineyards and green spaces.

Capacity: 400 people seated.
Micro-cinema with stage specially equipped for projections and conferences.

Capacity: 60 people seated.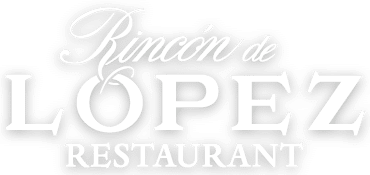 This well lit room with large openings and terraces offers a panoramic view towards the Andes, the Winery and its gardens. Ideal for business, social and private events. Enjoy a gourmet à la carte or fixed menu.
At our Tourism Attention Center you will be able to get all of our products: wines, sparkling wines, extra virgin olive oil, merchandising and souvenirs form the winery at promotional prices.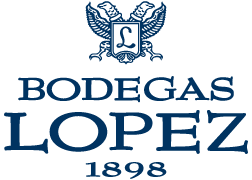 Ozamis Norte 375 · General Gutiérrez
M5511APG · Maipú · Mendoza
Argentina.
+54 (0261) 497 2406 / 481 1091
+54 9 261 5948023
turismo@bodegaslopez.com.ar
Godoy Cruz 2000 · C1414CYP
Capital Federal · Buenos Aires
Argentina.
+54 (011) 4774 7041 / 7071
+54 9 11 58667239
lopezbue@bodegaslopez.com.ar
9 de Julio 4745 · B7600HAW
Mar del Plata · Buenos Aires · Argentina.
+54 (0223) 472 1578
+54 9 223 5193256
lopezmdp@bodegaslopez.com.ar