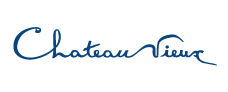 TINTO GRAN RESERVA | COSECHA 2000
We pay tribute to the old French castles, cradle of high-end wines.
VINEYARDS
From our Los Carolinos estate (1927), located in Agrelo (Alto Valle del
Río Mendoza), district of Lujan de Cuyo, province of Mendoza. Shallow,
silty loam alluvial soil. Traditional low trellis vineyards. High cultivation
density; Low-yield vines that, associated with varietal purity, allow for
high-quality grapes. Hand harvested grapes.
CLIMATE
This privileged area has a particular microclimate of dry summers, with
warm, sunny days and cool nights. The marked thermal amplitude
favors the development of the grapes, providing a great concentration
of aromas and optimal health.
WINEMAKING
Classic maceration method in stainless steel tanks with strict temperature
control, not exceeding 25 °C. Once the fermentation is finished, the
wine is racked, clarified, filtered and stabilized using low temperatures.
The wine is then aged during 6 months in large Nancy French oak
barrels of 2,500-5,000 liters, where it evolves acquiring a remarkable
complexity of aromas and flavors.
TASTING NOTES
It has an intense ruby red color with purple hues. Its aroma is mainly
reminiscent of red fruits such as plum, cherry and raisins. Notes of
herbs, spices and something balsamic are also appreciated. Subtle
notes of vanilla stand out, typical of its careful contact with oak.
It has a smooth feel in the mouth, with very polished and round
TECHNICAL DATA
Alcohol 14,2%
AWARDS
Vintage 2018: Tim Atkin 92 pts,
Descorchados 92 pts Ranking Best Price Quality Reds / Revelation,
James Suckling 91 pts.